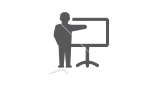 2024 Ticket- Soulful Entrepreneur Summit
Summit Pass
-
Live access to the Opening & Closing Keynote speaker sessions

Live access to the Daily Summit Panels and highly interactive Speaker Sessions, Morning Soulful Embodiment Sessions
Live access to laser coaching, workshops and VIP Networking events

Opportunities to build your connection/network with the community before and after the event to take your soulful success to higher levels

Access to

our online summit hub where you'll be able to access information about the speakers, resources, lead magnets and schedules leading up to and during the event.

Note- You will receive an email with details on how to join this community :)

we are using Mighty Networks for this hub
This event will give you amazing connections to a community of other soulful business owners who know that success comes from the soul and not the hustle!
Recordings of the event will not be available due to the highly interactive nature of our format. We want to create a safe and comfortable space for people to openly share and we find that recordings limit the level of vulnerability people are willing to step into. In these events, the magic happens in the moment and want you to trust that what you were meant to get from the event is what sticks - no recording necessary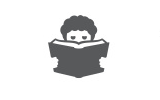 Shifting Sales From Stressful to Fun Self-Paced course
I'm taking the stress out of sales and making it FUN by teaching my clients how to create confidence, clarity, and connection in every sales call.
This course was built to help service-based business owners close more sales while creating clarity, confidence, and connection during the sales call! It is a 12-module, self-paced program, that helps you understand the dynamics of having a heart-centered and genuine conversation that helps you SERVE, rather than, sell your client.
Making this investment is sure to create a positive experience in your business and your sales calls! 
Scale your business by closing more sales while having FUN!!
Check out this fun graphic doodle that one of our course participants created after going through the program.