Shifting Sales From Stressful to Fun Self-Paced course
I'm taking the stress out of sales and making it FUN by teaching my clients how to create confidence, clarity, and connection in every sales call.
This course was built to help service-based business owners close more sales while creating clarity, confidence, and connection during the sales call! It is a 12-module, self-paced program, that helps you understand the dynamics of having a heart-centered and genuine conversation that helps you SERVE, rather than, sell your client.
Making this investment is sure to create a positive experience in your business and your sales calls! 
Scale your business by closing more sales while having FUN!!
Check out this fun graphic doodle that one of our course participants created after going through the program.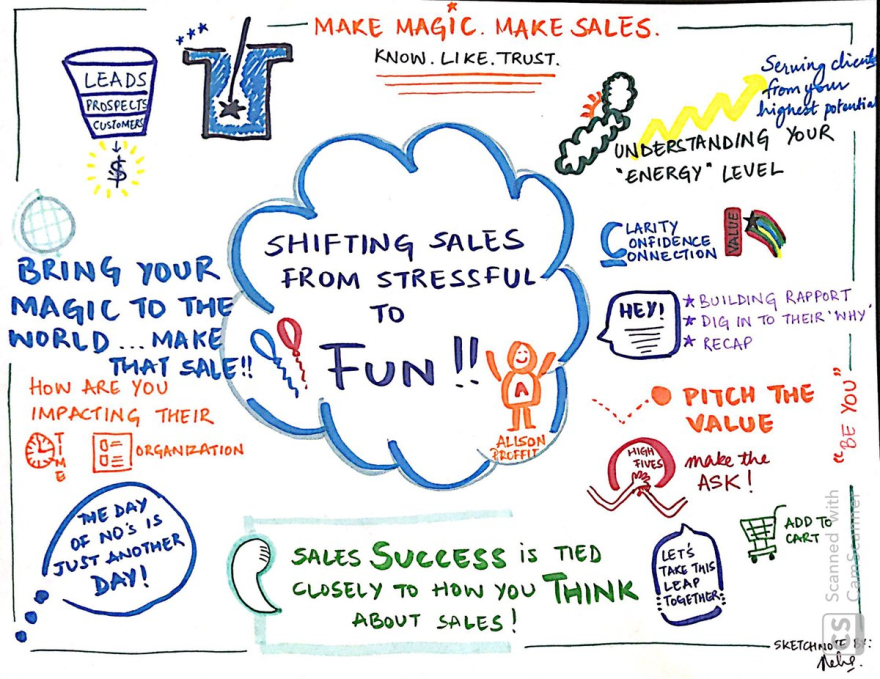 Discover Your Joy package
Energy Leadership Index (ELI) assessment and a 1:1 debrief session
Get ready to radically change your approach to work and life.
The Energy Leadership™ Index (ELI) assessment is the proprietary, research-backed assessment tool that takes something abstract, like the way a person views the world, and turns it into something tangible—a metric that you can see and feel and even reevaluate in the future. And, it's only available through an iPEC Certified Coach.
Click here to read more about the assessment.