July Soulful Entrepreneur Networking event
Come join us at this upcoming FREE event!

Scroll Down to Register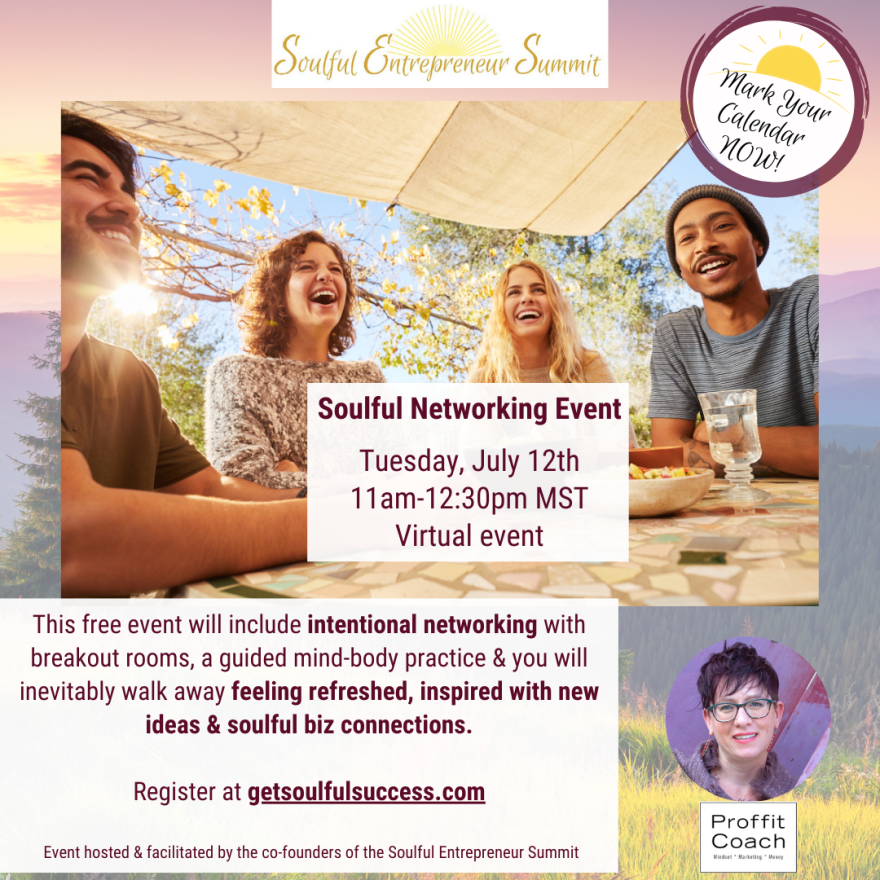 Join this free Soulful Networking Event!
This free event will include intentional networking with breakout rooms,
a guided mind-body practice & you will inevitably
walk away feeling refreshed, inspired with new ideas & soulful biz connections.
When: Tuesday, July 12 @ 11:00am -12:30pm MST
Where: via Zoom and accessed within the Soulful Entrepreneur Summit Community
Investment: $0 - FREE is JOYFUL to us!

Hop into our FREE community to connect with us before, during and after the event.
Details on logging into the community will be provided upon registering.
Just fill out the form below and then follow the instructions that pop up after you fill out the form.