Soulful Podcasting Panel Discussion

Watch the replay of this event!
Scroll down to access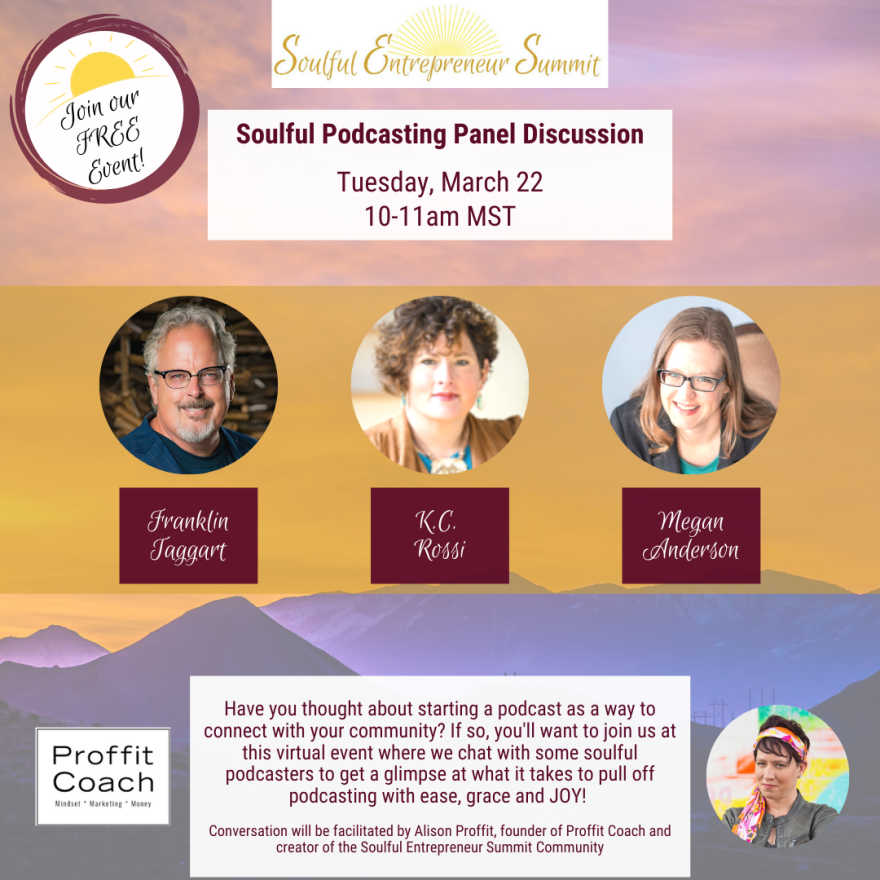 We are excited about this panel discussion with Franklin Taggart, K.C. Rossi, and Megan Anderson!
Join us to get a glimpse at what it takes to pull off podcasting with ease, grace, and JOY! Whether you are a savvy podcaster with many episodes under your belt or if you are noodling on the idea of starting your own show- we know that you will gain value from this discussion.

Additional resources from this discussion are available inside of the Soulful Entrepreneur Summit Community- details on accessing that will be shared with you on the thank you page.
Just fill out the form below and then follow the instructions that pop up after you fill out the form.